Mutual Self-Help and Home Repair Programs Moving to Real Estate Development
 We are moving our Mutual Self-Help and Home Repair programs into our Real Estate Development group. These programs, and their current staff, will join the Real Estate Development team under a new Single-Family Housing division, led by Eric Hill. The Real Estate Development team is excited to have these important and beneficial programs as part of our work. Construction is starting on three "Self-Help Lite" homes in Myrtle Creek by mid-August. These homes will be built by Big River Builders. The participating families will contribute sweat equity to make their homes more affordable. Funding for the "Self-Help Lite" program is provided by the US Department of Housing and Urban Development's Self-Help Opportunity Program (SHOP).  

Our DreamBuilders Mutual Self-Help program is taking a brief pause to recruit more families and gear up for a restart. We are looking at build sites in Winston and Roseburg. DreamBuilders is always looking for prospective families, so please send us your referrals and spread the word about this program.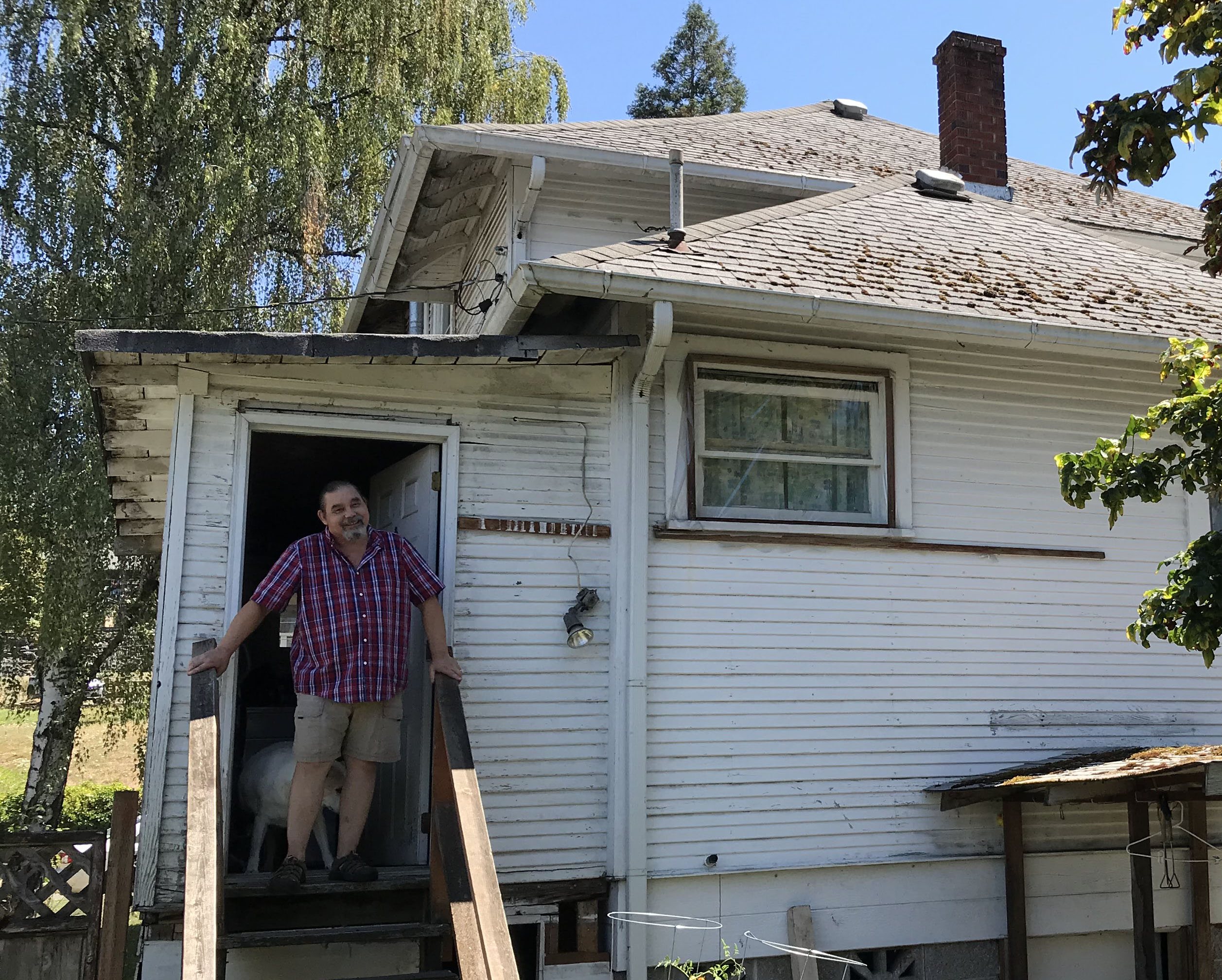 A grateful customer in front of his home before the roof repair.
The Home Repair team will be completing a Community Development Block Grant (CDBG) funded home repair project with the City of Roseburg in August. 32 low-income homeowners received home repair grants from this project. These grants allowed homeowners to repair their homes. The main type of repairs done by homeowners were accessibility projects, roof repair or replacement, and flooring repair. We made grants to 21 homeowners in Roseburg, 6 homeowners in Myrtle Creek and 5 homeowners in Winston during this project.
 We assessed the impact of the City of Roseburg home repair program using pre and post repair surveys. The data gathered from the surveys shows that home repair has a very positive impact on health, safety and quality of life. 100% of surveyed homeowners said that the home repair project improved their health, safety, and quality of life. 85% of the surveyed homeowners said it improved their mental health.
We worked with the City of Coos Bay to submit a CDBG Home Repair grant. If awarded, this project would provide home repair grants to 30-35 low-income homeowners in Coos County and the City of Reedsport. Funding decisions will be announced in early July. Currently, we are working with the City of Gold Beach to apply for CDBG Home Repair funding to serve Curry County.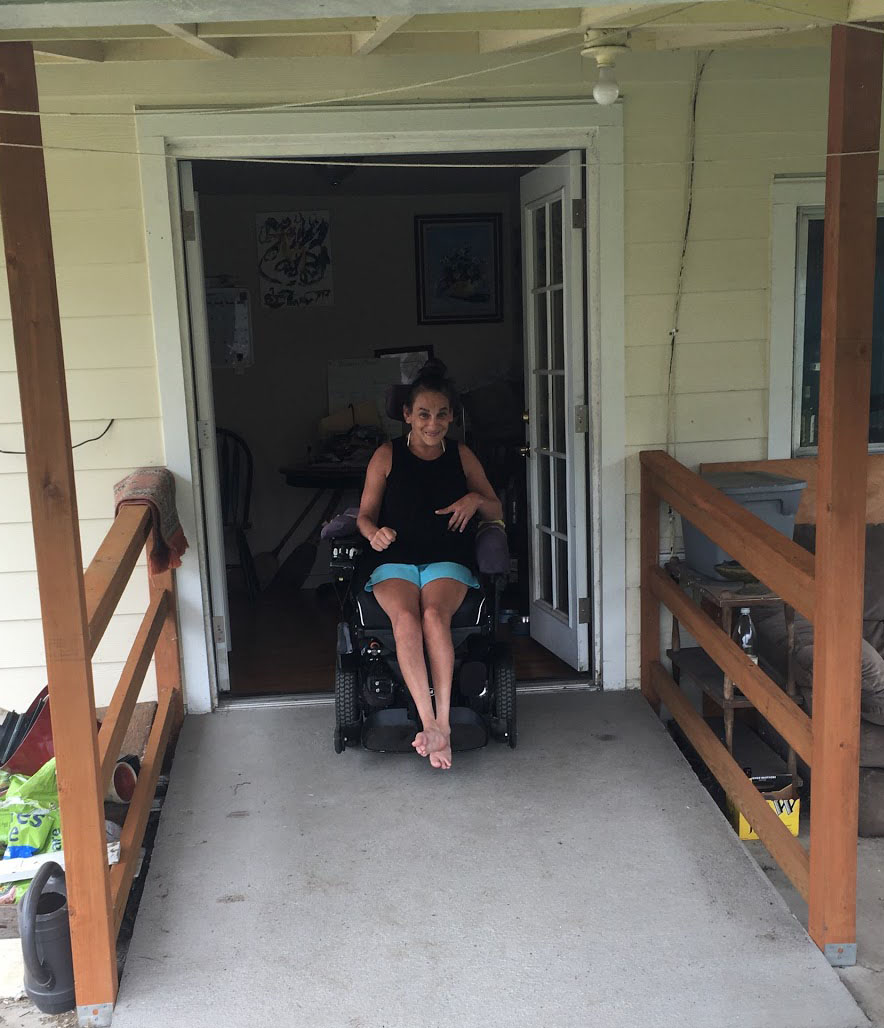 "This grant has been an incredible blessing. The
ability to move freely, using my power chair, from my bedroom to my bathroom has been immeasurable
.  Also, my care providers can now help me shower whereas before there was so little room for them(sic) I was afraid they would injure their backs while helping me from my chair to the shower." —Mary H.