Providing quality housing, community development, property management, financial services, education, and advocacy in Southern Oregon for over 25 years
Your Southern Oregon community partner and advocate is NeighborWorks Umpqua
We are one of more than 240 NeighborWorks organizations working in over 4,000 urban, suburban, and rural communities nationwide.
Our link to this powerful and unique nationwide network of community development organizations adds great value to our services in Southern Oregon.
NeighborWorks Umpqua is a private, rural nonprofit organization working to enhance lives for Oregon residents in Coos, Curry, Douglas, Josephine, Jackson, and Lane County. We increase access to affordable housing and create partnerships that promote community stability, business success, and economic growth with a variety of services. The organization connects Southern Oregon residents with resources and services that drastically improves the lives and enhances the local communities.
What We Do for Southern Oregon
Start Your Education Today
Financial Capabilities Class in Coos Bay, OR
Sign-up for the next class or workshop
Don't miss out! Start your education today.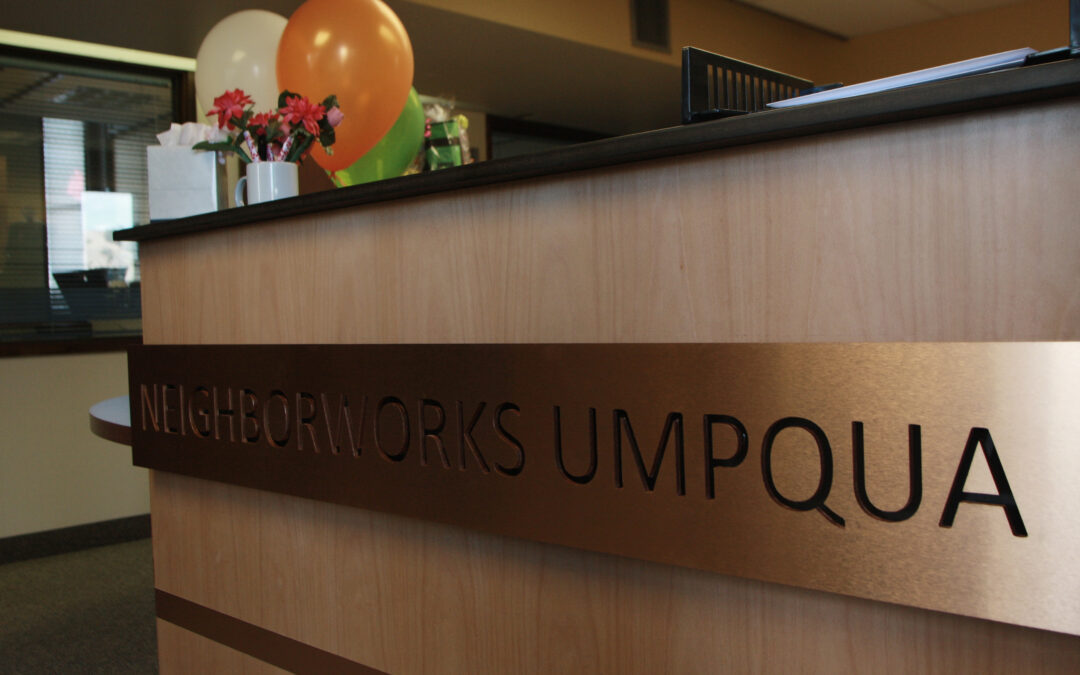 Are you a business professional looking for ways to improve your community, but don't know where to start? Make NeighborWorks Umpqua your next volunteer destination! Our rural nonprofit has been working in Southern Oregon communities for over 25 years and...
read more
Are you here for more information about the CDBG project being reported?
We are excited to be working with the City of Roseburg to accomplish home repair work that will create lasting impact in Winston, Myrtle Creek, and Roseburg. It is still extremely early in the paperwork process, and while we appreciate the excitement from our community, we are unable to take applications or solicit for applications until the paperwork is finalized from the state. Once we are approved, we will advertise and ensure our community knows we are ready to work. Thank you for your patience and we'll see you on the worksite soon.
Help Us Change Southern Oregon
Donate
Our work in the Southern Oregon would not happen without support from the local community and donors like you. Donate to NeighborWorks Umpqua today.
Volunteer
Volunteering with NeighborWorks Umpqua in your spare time is one of the best ways to positively impact Southern Oregon. No matter where you live, chances are we will have a project near you in the future.
Partner
When you partner with NeighborWorks Umpqua, you will make a lasting impact on the Oregon community for generations to come.  NeighborWorks Umpqua will find a way to put your love for your community to work. Find out how you can partner, today.
Contact Us
Have a question? Fill out the form below and hit submit.
NeighborWorks Umpqua has two offices in Southern Oregon. One is located in the heart of Roseburg at 605 SE Kane Street, Roseburg, OR 97470 and the other is located 93781 Newport Ln, Coos Bay, OR 97420.
Address: 605 SE Kane Street Roseburg, OR 97470
Phone: 541-673-4909
Business Hours: 8a-5p M-Th, 8a-4p F
Board and Employee Portals